Services
Training
NCT believes successful implementation of tip timing includes the customer's thorough understanding of the tip timing measurement and process. We typically recommend an absolute minimum of one week (and a preference for two weeks) training with the sale of our products. This training preferably consists of both classroom and in-field training, including both hands-on system setup and actual data acquisition with real data. Because of the specialized nature of blade tip timing data analysis and acquisition, this training period provides the best chance of success.
NCT is excited to partner with you to reach your goals.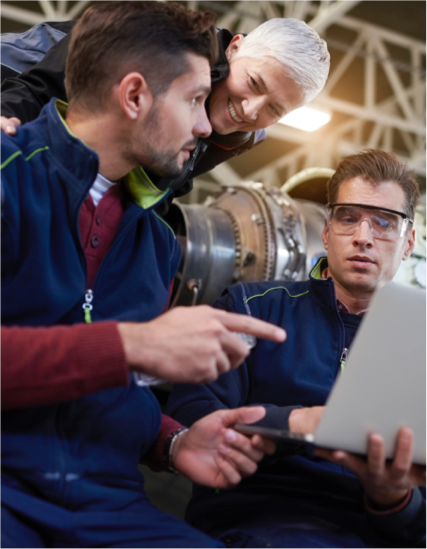 Onsite or Offsite, Training that Works for You
We are able to provide our training at your facility. Depending on your requirements and scheduling, we may also provide training at our offices in Tullahoma, TN, which is approximately 60-90 minutes from any of three major airports: Nashville, TN, Chattanooga, TN, and Huntsville, AL. In addition to training on our products, we are also able to provide training to your employees on general blade tip timing concepts, vibration analysis, and other dynamic data topics. We are more than happy to share our experience and fulfill your training requirements. NCT is excited to be a partner to you and your success, and our training programs will help you reach your goals.
we're more than just software & hardware
Explore our Services
one size doesn't fit all
Need a custom solution or quote for your next project?
one size doesn't fit all
Need a custom solution or quote for your next project?



Location
106 E. Warren St.,
Tullahoma, TN 37388